It's hard to avoid making up stories to go along with the bondage porn I find, sometimes. For instance, consider this cute girl: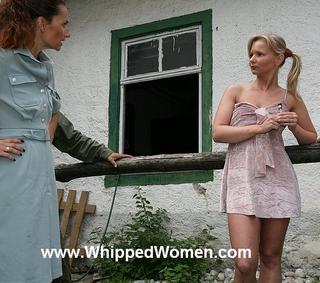 You can tell just by looking at her that she's trouble, and — in this moment — she's also in trouble. For what, we don't know. Probably, being an incorrigible flirt. But maybe the Woman In Authority, there, is just jealous of her youth and attractiveness. Hard to say. But, we know she's in trouble.
What kind of trouble? Well, she's getting tied, helplessly, over a wooden fence rail: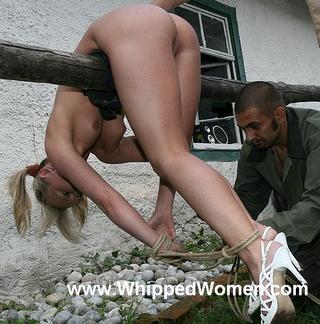 My guess would be, she's about to get a bondage whipping.
Say, what do you know? I was right!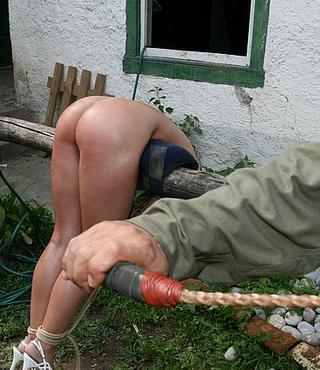 Look at her face, I don't think she likes it very much: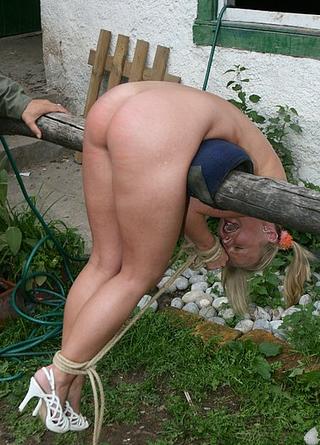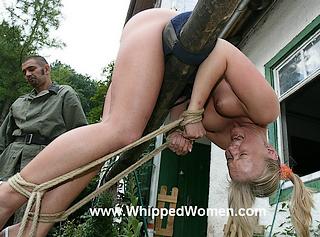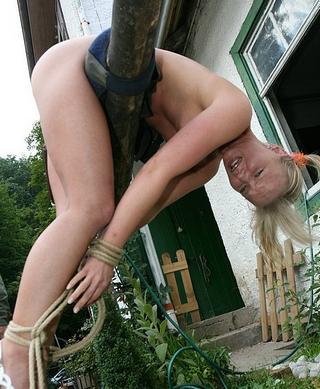 But then, I guess that's the idea — she's not supposed to like it.
These pictures, of course, are from Whipped Women, which I suppose made the progress of this little tale fairly predictable. But hey, she's cute when she's tied over a fence with her buttocks writhing; what else could I do but share?
Elsewhere on Bondage Blog: