If you grew up and went to the public schools anywhere there was snow, then at some point it's a cinch that you saw someone get their "face washed out with snow", or had it happen to you, or maybe even did it to someone else. It can be a breathtakingly unpleasant experience, especially when it's unexpected; but by the same token, if you have even the least bit of sadism in your soul, there's a certain charm to doing it. A handful of snow on warm skin is probably the most shocking and dramatic and painful sensory experience, short of actual violence, it's possible to deliver without special toys and tools. If making girls cry (then or now) is your thing, a handful of snow is your friend.
Why, then, don't we see more of it in BDSM porn? I blame California, especially the coastal and southern bits where so much U.S. porn is made. Not much snow to be seen there.
This is not — to put it mildly — a problem in Finland, where Chillygirls.com is produced. Snow, they got, and pretty girls in bondage, too: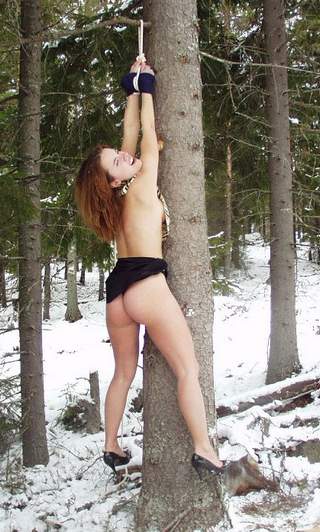 I think we can safely say that these guys delivered their fair share of face-washings when they were in school: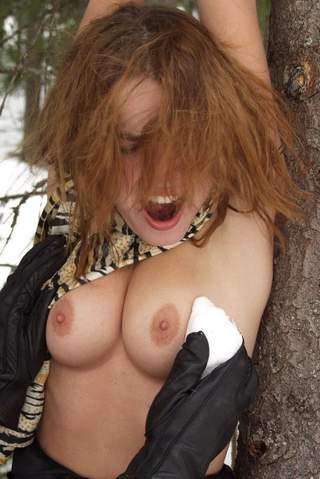 But the best part is when they start putting the snow down her panties: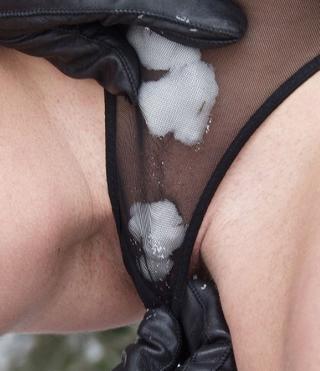 Do you think she's shivering, yet?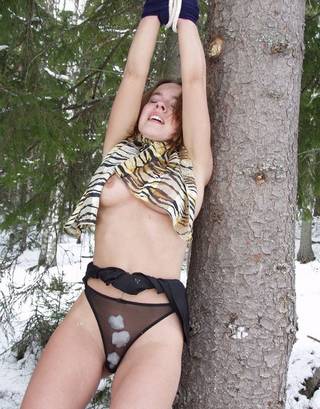 Elsewhere on Bondage Blog: