Here are a few things you don't see every day, in some bondage manga panels I found a long time ago on alt. binaries. pictures. erotica. anime. For instance, when was the last time you saw bondage porn in which Our Heroine was getting her pussy shaved with a straight razor by a crazed-looking geek wearing mirror shades?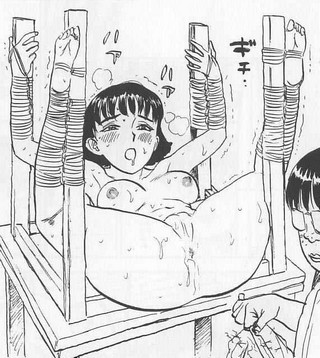 After she's all clean and smooth and suds rinsed away, of course it's fun time: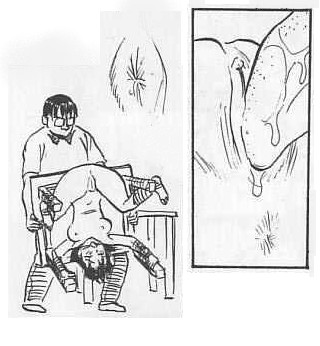 Then, of course, one must always remember to put away one's toys: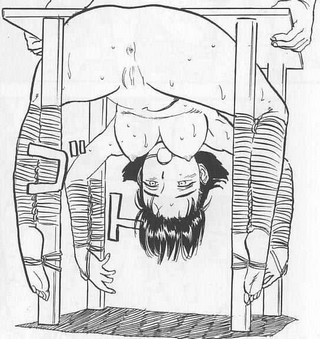 Don't neglect the final cleanup, inside and out!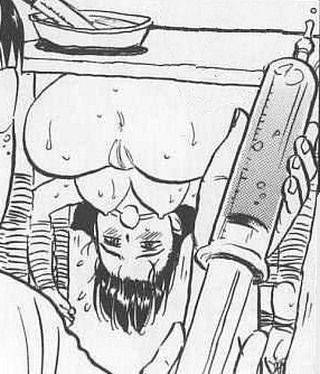 I bet you never knew that a simple square table was such a versatile bondage device, did ya?
Elsewhere on Bondage Blog: