Look. If you want to whip a couple of girls, you don't need complicated bondage. Just tie their hands to something, tie their feet apart if you're going for their pussies, and get to work!
Which is why, when you see a complicated arrangement of ropes and bars and pullies and levers and shovels and rakes and implements of destruction, you know that you're in the hands of a bondage fetishist. Not that there's anything wrong with that: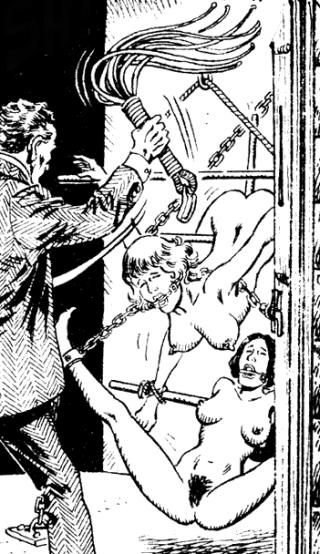 But seriously — it's aesthetics, not practical necessity.
From alt. binaries. pictures. erotica. cartoons.
Elsewhere on Bondage Blog: