Doesn't Victoria Vonn have those classic corn-fed "all-American girl next door" good looks? It's a pity (for her) that she's being kept, chained to a radiator, on her knees in a dark room, as a blowjob slave: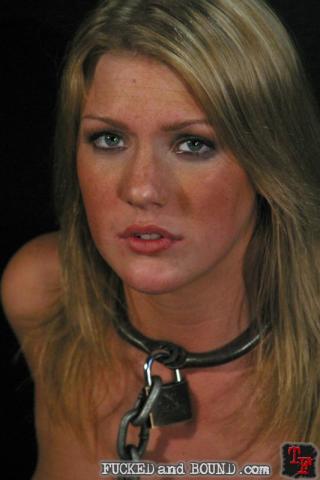 Let's pan the camera out, shall we?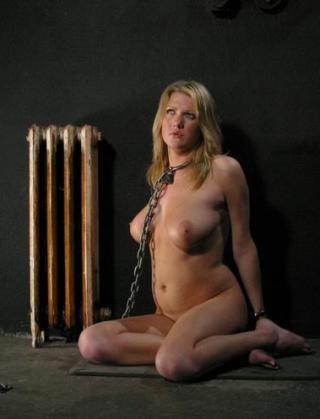 Of course she's going to want to get loose. Her cruel captors have teased her by leaving the keys in sight but hopelessly out of reach: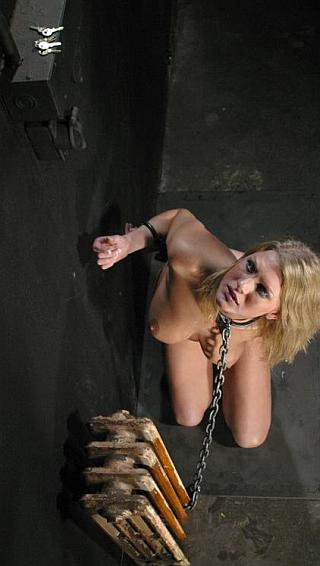 Sorry, girlie, but you're never going to reach those keys. You're staying right there until it's blowjob time. ( Blowjob time, movie version )
From Fucked And Bound.
Elsewhere on Bondage Blog: