I offer this pair of harem bondage paintings by Ferencz-Franz Eisenhut, a Hungarian who lived between 1857 and 1903. The first is called "The Pasha's Concubine" and the second is "Before Punishment" — the punishment in question, judging from the foot stocks, being pretty likely to be some good old fashioned foot caning! (AKA bastinado or falaka.)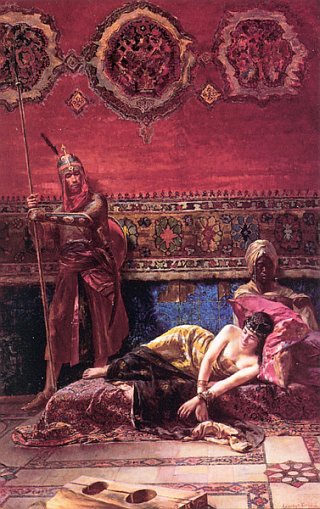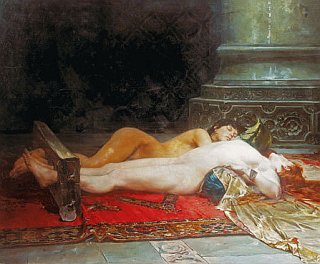 If anybody knows where on the web these paintings can be found in higher resolution or larger sizes, links in the comments would be most welcome.
Elsewhere on Bondage Blog:
You can
leave a response
, or
trackback
from your own site.