Pretty boobs, as every man knows, need nipple clamps: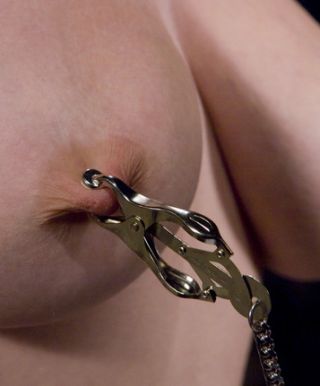 "Now, bend over the desk and hold still. If you fight, I'll tug harder on these, and Sergeant Latex will be forced to cane your bottom. Then you'll try to move, and won't these hurt worse then?"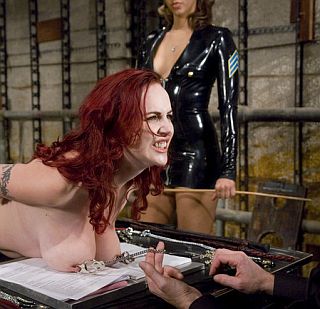 From The Training Of O, starring Berlin and her Adventurous Nipples.