Here's a fun comic book panel from alt.binaries.pictures.erotica.bondage: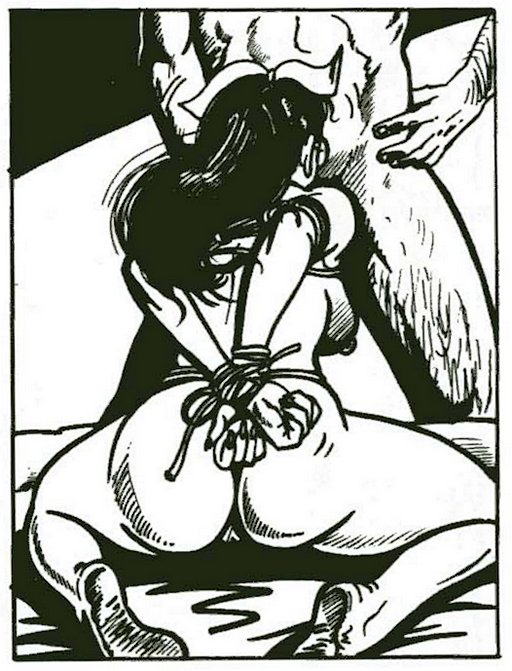 I've heard of nurses (that is a nurse hat, yes?) giving blowjobs, but never on their knees before. And never when they didn't have a choice!
Update: a commenter tells me that this is artwork from Dee's Diary, a BDSM comic that was originally serialized in Pleasure Bound magazine. A bit of searching tells me it was drawn by artist Jorge. Maybe Dee's not technically a bondage nurse, but I don't care…
Elsewhere on Bondage Blog:
You can
leave a response
, or
trackback
from your own site.