This bondage photo set makes me want to go on a slavegirl safari. First captured slave girl Mallory Knots is herded down through the jungle to the riverbank: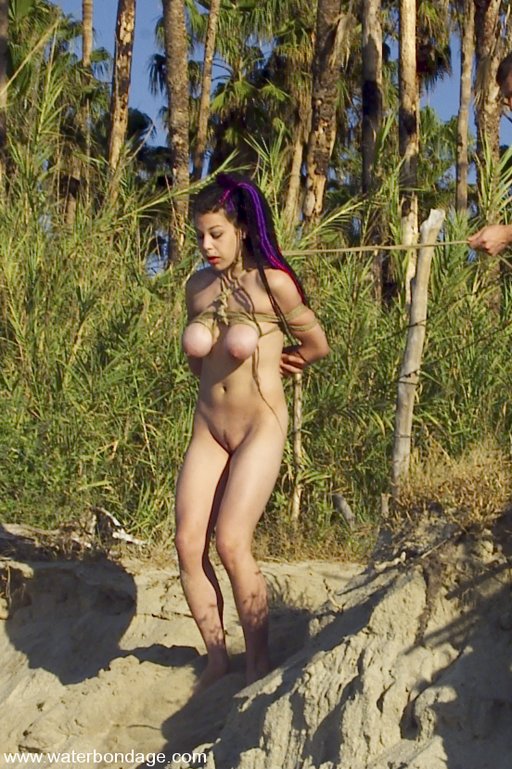 And then she's watered: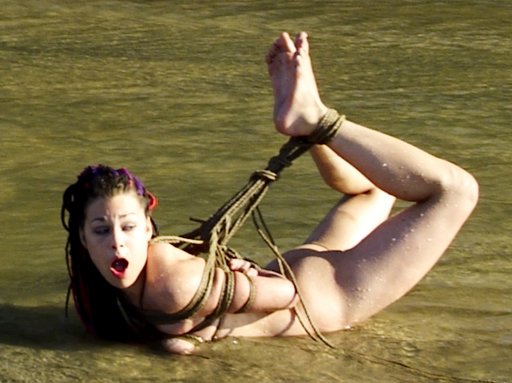 Hope there are no crocodiles or carnivorous fish in that river! We've got plans for Mallory, for later.
Pictures courtesy of Water Bondage.
Elsewhere on Bondage Blog: